Through longstanding ties in the Bristol area,
Colin, Director of Domaille Neurophysio, has excellent links and knowledge about emerging assistive technologies.
Robotic hand rehabilitation system
Functional electrical stimulation (FES)
FES is being used with increasing frequency in the treatment of neurological dysfunction for both the arms and the legs.
Domaille Neurophysio has excellent local links with practitioners who utilize FES technologies such as -
• Bioness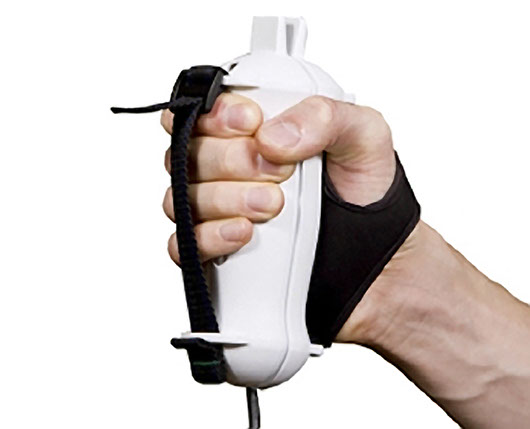 Domaille neurophysio has a close working relationship with Ectron, a Bristol based company that specialises in supplying neurological rehabilitation devices in the UK.
Domaille Neurophysio utilise the 'PABLO'© hand therapy system.
This innovative device is used for patients with motor disorders in the arm and hand.
The device can be used both as a measuring device and also for the control of an interactive training programmes.
Pablo® was developed in cooperation with leading doctors and therapists for use in neurological rehabilitation as is based on the latest findings in neurological research.

Pablo® is simply connected to your PC or Notebook by way of the USB port and operated with the aid of software which is suited to the place of therapy.
If you would like to see the device and try it for yourself please contact colin@domailleneurophysio.co.uk