Domaille Physio
•

Rheumatoid Arthritis (RA)
•

Osteoporosis (OP)
•

Osteoarthritis (OA)
•

Axial Spondyloarthropathy and Ankylosing Spondylitis (AS)
•

Connective Tissue Diseases
•

Hypermobility
•

Other inflammatory

rheumatic diseases
Welcome to Domaille Neurophysio
We are a husband and wife team who have established a leading Physiotherapy practice in Bristol and the Southwest offering rehabilitation for Neurological, Rheumatological and other mobility disorders.
We specialise in home visits
What we offer
Physiotherapy assessment, treatment and advice to
optimise function and help you to achieve your goals.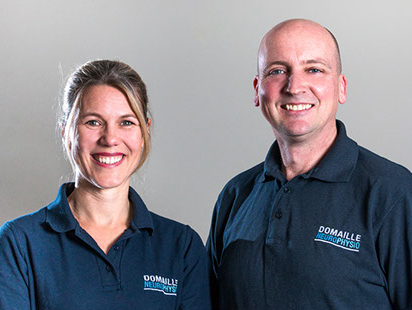 Melissa and Colin Domaille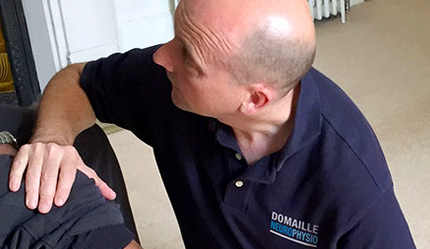 Domaille Neurophysio
•

Neuro rehabilitation
•

Stroke
•

Head injury
•

Parkinson's disease
•

Multiple Sclerosis
•

Cerebral Palsy
•

Spinal cord injury and motor
neurone disease
Domaille Neurophysio and Domaille Physio also offer a bespoke rehabilitation service for the older population focusing on maintaining an active lifestyle and preventing falls.