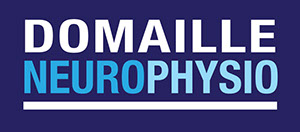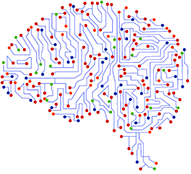 Bristol & South West
Neurophysiotherapists
Colin Domaille Grad DipPhys MCSP
Colin is the director of Domaille Neurophysio.
He qualified from the Queen Elizabeth School of Physiotherapy, Birmingham in 1991.
Colin has specialised in neurological physiotherapy
for over 20 years and has a great deal of experience
in working with people with a variety of neurological conditions.
Colin is Chair of the Association of Chartered Physiotherapists interested in Neurology (ACPIN Southwest). Through this involvement he is able to keep up to date with developments in the world of Neurophysiotherapy both in the UK and internationally.
Colin's practice is influenced through the vast range of experience he has both utilising traditional 'hands-on' treatment approaches such as Bobath and Motor relearning and also with his extensive knowledge of advancing technologies such as Functional Electrical Stimulation and robotic devices for the upper limb.
His treatment focus is very much on getting the best out of people he works with and supporting their ability to ultimately self manage their condition.
Colin has worked in a variety of settings both within hospitals and in the community. He has held several senior posts within the NHS including managing the rehabilitation team at the Bristol General Hospital and Bristol Royal Infirmary. He has also worked as an Advanced Physiotherapy Practitioner in neurology in North Somerset.
Colin is from Bristol and has worked in here for the last 16 years.
He has excellent knowledge of the local area and contacts for services that are provided.
Colin is involved with the University of West of England as
guest lecturer and an external examiner for the undergraduate physiotherapy practical exams.
He also lectures anually on the postgraduate neurophysiotherapy programme at Nottingham University.
Colin has obtained postgraduate qualifications at Masters level in three neurological modules.